Today we will rid ourselves of those stock rear brake pads, and replace with some sexy new EBC HH pads from Brad @ Mr. Cycles
Here are a few basic items you'll need to accomplish this task:
First you'll want to remove the pad mounting pin with your hex bit like so:
Next you'll remove the aft caliper mount bolt as pictured: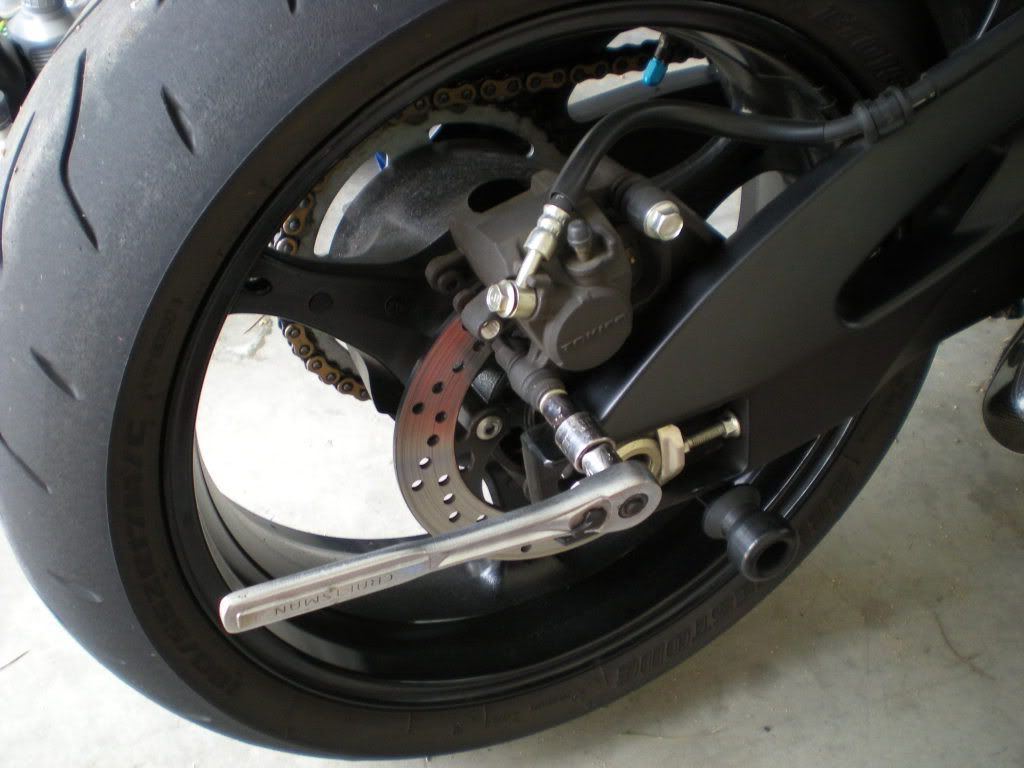 Now swing the caliper up, and the old brake pads can simply be popped out of place. Take a rag with a little bit of brake cleaner on it and clean the dust off of the caliper piston. You may also need to press in the piston some so the thicker new pads will clear the caliper. This is easy to do with your hand, and you don't have to push too far.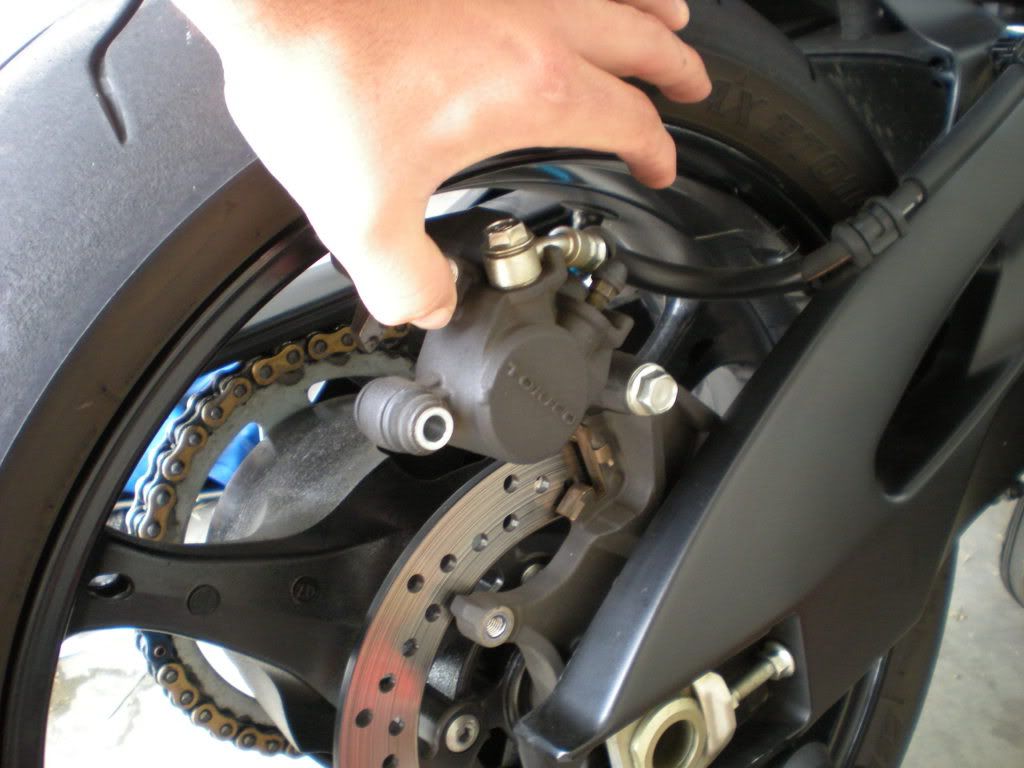 Now pop your new pads into place just as the old ones were installed.
Swing the caliper back down over the disc and re-install the rear caliper mount bolt and pad mounting pin. Be sure to torque to spec per your manual. For the k6/k7 600/750 the specs are: rear mount bolt 12.5 lb/ft, and pad mounting pin 11 lb/ft.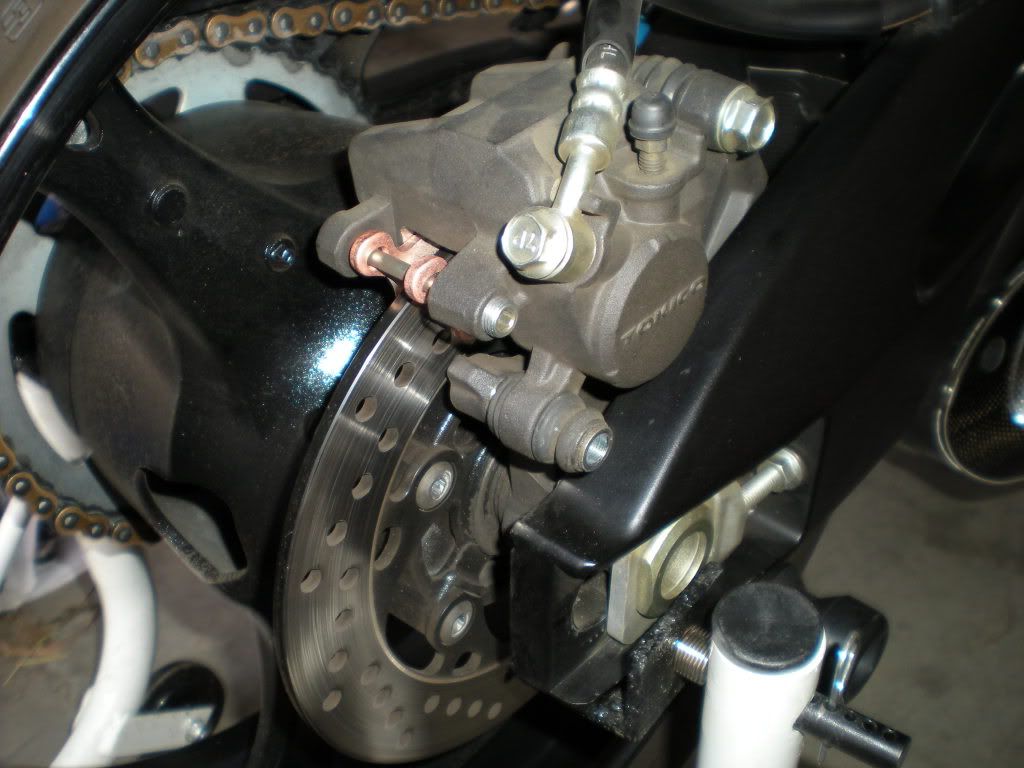 Press the rear brake a few times to seat the pads properly and ensure you have good pressure. Check your fluid level and add if necessary. Take that sucker out and be prepared for some serious rear brake power!