Discussion Starter
·
#1
·
I didn't even know this site existed until the SRAD told me about it. Not much going on in the oiler section though. We might have to fix that.
A lot of you probably know me from over there, but for those who don't I work mostly with the oil cooled bikes. I have had newer bikes, but they don't need a lot of tinkering so they bore me.
Here's a shot of my most recent build - not finished yet. It's an 86 750 frame with a 91 1127 motor in it and a few suspension upgrades. I built it from the ground up out of spare parts I had in my garage. Well, okay, I did have to buy a few grommets and such to finish it, so not everything was just laying around.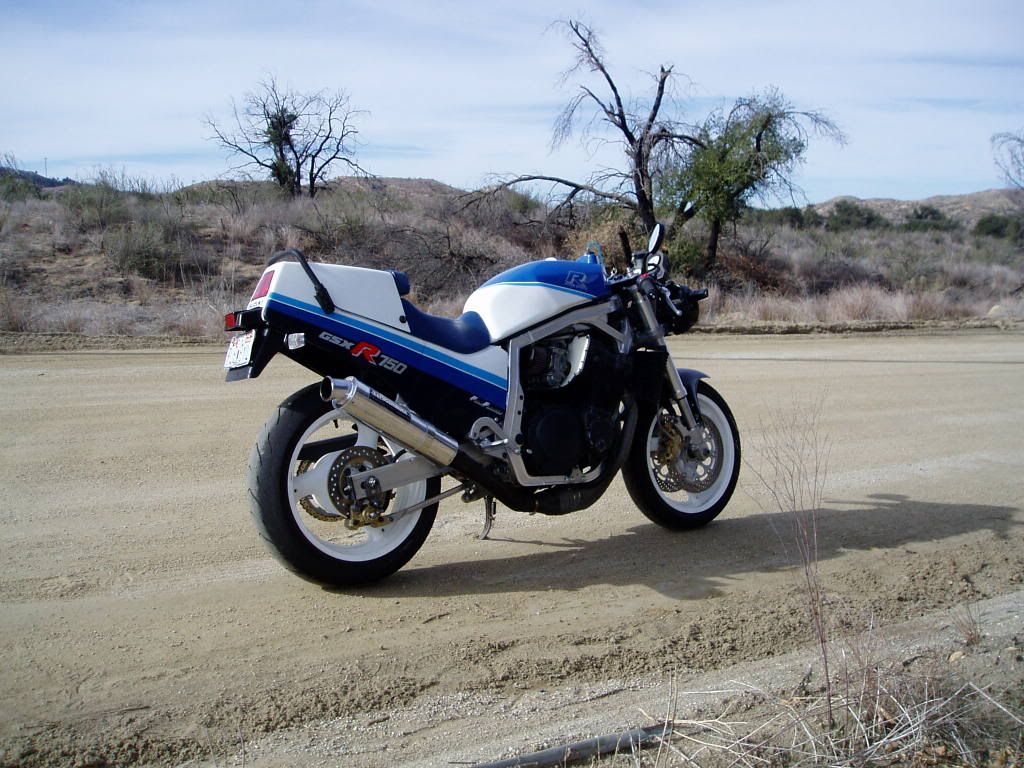 And here's one of mine that got stolen about a month after I finished it. This was in Monterey during MotoGP 2006. I wouldn't mind having again so if anybody sees it let me know. I'll go pick it up.