Light weight aluminum 90 degree angled valve stem. Kit includes two (2) 90 degree stems with aluminum caps. Fits OEM Japanese wheels with 11.3mm hole.
Available in Black, Blue or Silver.
Priced per pair
We also have the aluminum stems for Marchesini, Brembo, BST, Marvic and other European wheels with the smaller 8.3mm hole:
New colors: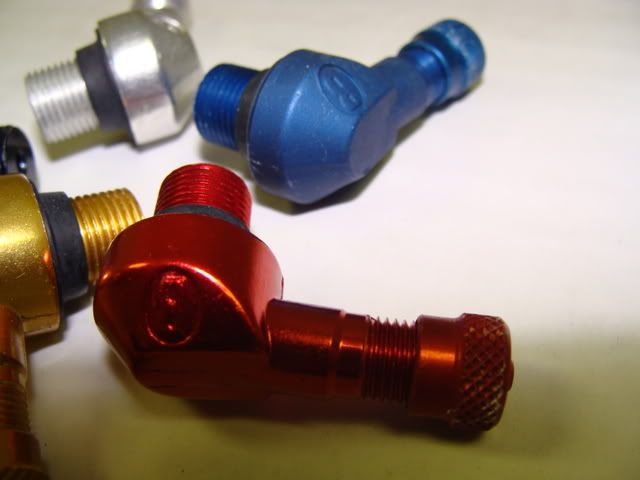 Valve Stems & Caps
* Register on the motowheels website for access to discounts on non-sale items. The sign-up is under the log-in box in the products section.