Discussion Starter
·
#1
·
This was originally going to be a response in another thread but I thought it would be best to postwhore in this forum instead...
Kelevra said:

did you fit the engine yourself or is it a Service Honda bike? I sold my 95 CR500 last summer, I had it for over 6 years, few places to ride off-road here now on LI.
I like the Service Honda bikes, but $9k is a little stiff for me. I'm building this one for a buddy and he has less than $2k in parts after selling off the extras. I'm actually doing the work in trade for another old monster. I had an 86 a while back and sold it when I moved from SoCal to NC. He happened to have an 84 that he picked up that needed a little cleaning up but not much more. He was going to part it out (that's how he earns his living) but I saved it by agreeing to do the conversion. We'll see how much I like it when I finish it but I'm more of an old skool kinda guy and really like the look and feel of the old monsters - and the 84 was the last and the biggest of the "finners." I think it's a keeper even if I do build another AF. I saw the Bailey Replica at the Service Honda website and have to say I like it the best. It would be cool to have the 84 and one of those.
Mine...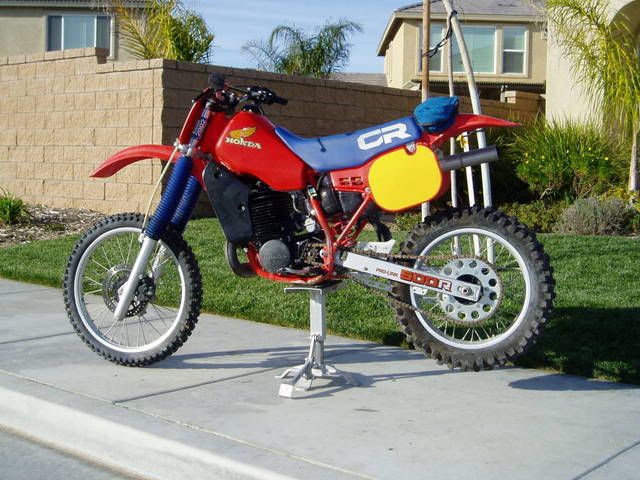 The build...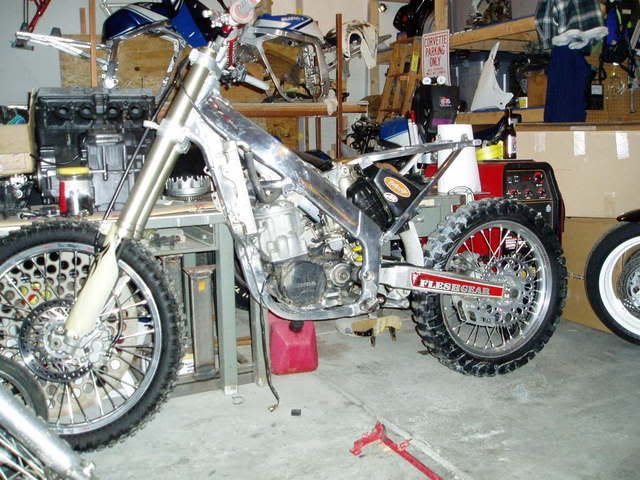 The Bailey...
And why a CR500R the others may ask? Well, because basketball, baseball, and football only require one ball.