Discussion Starter
·
#1
·
DAINESE "Valentino Replica 07" 1-Pc. Suit
*
This is the limited edition Dainese replica racing suit worn by its biggest hero this year as well. The Valentino Pro Replica 07 racing suit is a de-branded version of the suit Valentino wears in the saddle of his M1. Just like in the real racing suit worn by the many-time world champion, in this replica model only the best materials have been used, only the most sophisticated protective solutions have been adopted, and only the latest constructive technologies have been applied: Lightweight and durable Kangaroo skin, thermoformed shoulders with the brand-new and redesigned Titanium anti-grip inserts, two-directional elastic bands on the elbows, and aerodynamic hump all make the Pro Replica 07 racing suit the ideal choice for those in search of the highest levels in protective technology and the emotions that thrill in the heart of a champion.
Technical Specifications
lightweight and durable Kangaroo skin
Kevlar?
Composite protectors
Pocket for Wave T back protector
Removable Sanytized? lining
Bi-axial elasticated inserts
Elasticated inserts
Titanium inserts
Aerodynamic spoiler
Soft inserts
Replaceable sliders
Boot-Suit fastening system
Double calf zip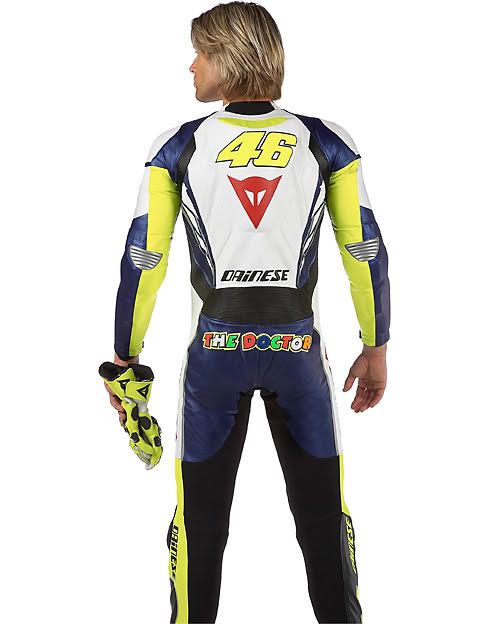 DAINESE "Valentino Replica 07" Gloves
too....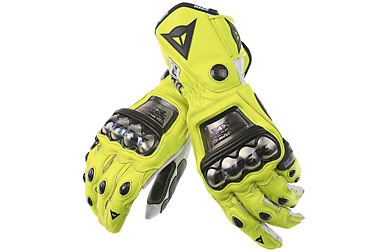 *

Special forum pricing

. Please register on our website for passwords to access discounts on all non sale items. The sign-up is under the log-in box in the PRODUCTS section.