DAINESE "Yu Lady" 1-Pc. Suit
DAINESE "Yu Lady"
One-Piece Ladies Racing Suit
The Yu Lady racing suit is the most representative symbol of the Yu mini-Collection dedicated to ladies in San Francisco Chinatown style on the imaginary Dainese journey from Alaska to Terra del Fuego. Born on a young Chinese designer's drawing board, the Yu Lady racing suit offers a highly feminine but gutsy style that recalls Charlie?s Angel Lucy Liu and combines refined but firm character with gentle lines that enhance the harmony of the female form. The Yu Lady suit features a synergy between style and technique: the outstanding quality of the materials used and the elevated technical content of the protective elements are complemented and masterfully enhanced by stylistic elements and curving forms. The Yu mini-Collection is composed of the Yu racing suit, the RS-Yu Lady gloves, the Yu Jet Stream Tourer helmet, the Yu Lady Leather jacket and the eponymous leather pants.
Features:
Composite protectors.

Articulated Shoulder.

Full Grain Leather.

Elasticated inserts.

Inserts in elasticated fiber.

Aerodynamic Spoiler.

Soft Inserts.

Replaceable Sliders.

Removable Sanityzed lining.
***** Save $$$.*****
We are not allowed to post discounted prices on current Dainese products.
Register on our website for passwords to access discounts on all non-sale products. The signup is under the log-in box.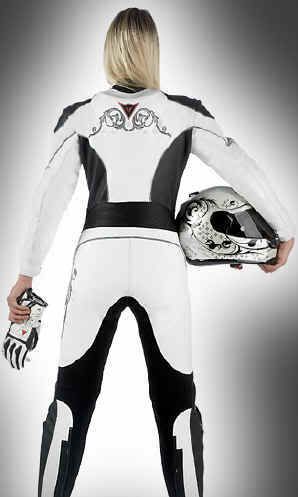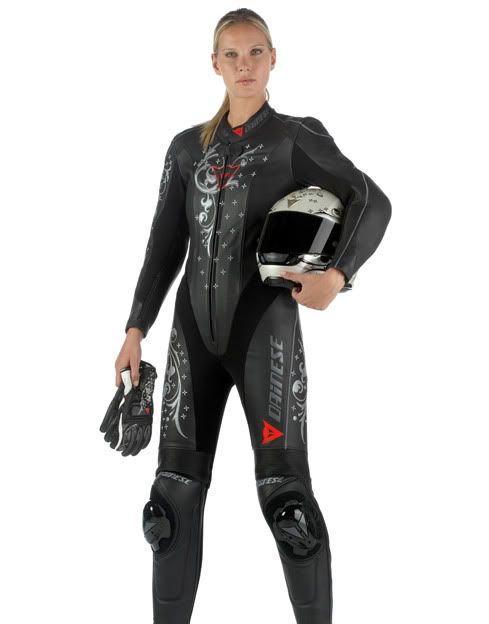 >
DAINESE "Yu Lady" 1-Pc. Suit