Discussion Starter
·
#1
·
hey guys.. i have a bunch of extra stuff i need to move to make some room..
ive got a basicly brand new zex dry n20 set up for sale, it was originally used on a integre type r that was turbo and used this as a just in case.. was only used once then swapped out for just a n20 spray bar in front of the intercooler.
kit is basilcy new and bottle is still FULL . the kit is adjustable between 50-75 hp i have to see which jets are in it now i have the other jets somewhere but cant find them as off right now.. i think it has the 55 hp jet in now. the kit also has a optional bottle heater and remote bottle opener. as well as a n20 pressure gauge. also if you have a 94-01 integra i have a gauge cluster trim that has a dual gauge pod i will include. kit with all the parts listed was just over $1100.00 would like to get $700.00 for all or will take $450.00 with out the bottle/heater/opener. also open to reasonable offers..
the kit can be used on any fuel injected motor 4 or 6 cyl as well as a 8 cyl with differnt jetting.
G]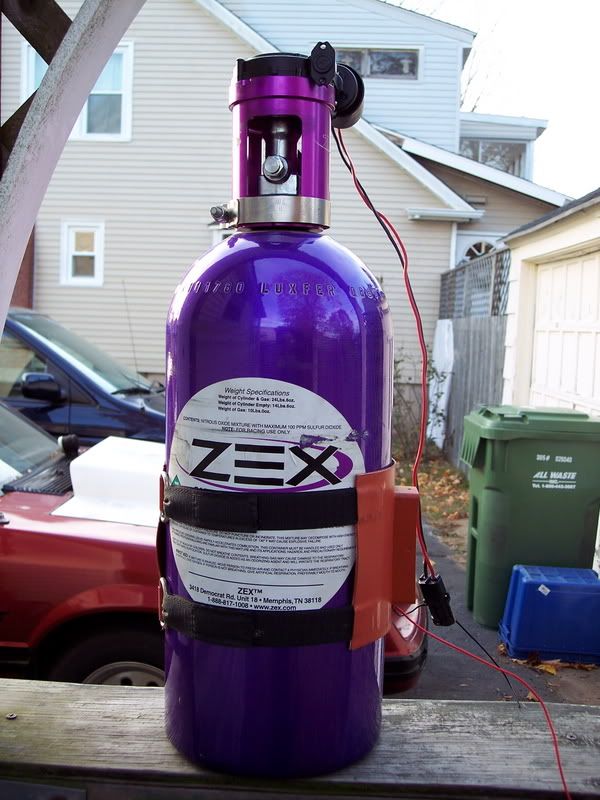 if you have any questions please feel free to ask.. and again.. am open to reasonable offers... i have a lot of stuff hanging around that needs to go..